Software Used:
A

dobe Illu

strator, Adobe Photoshop, Adobe Animate, & Adobe InDesign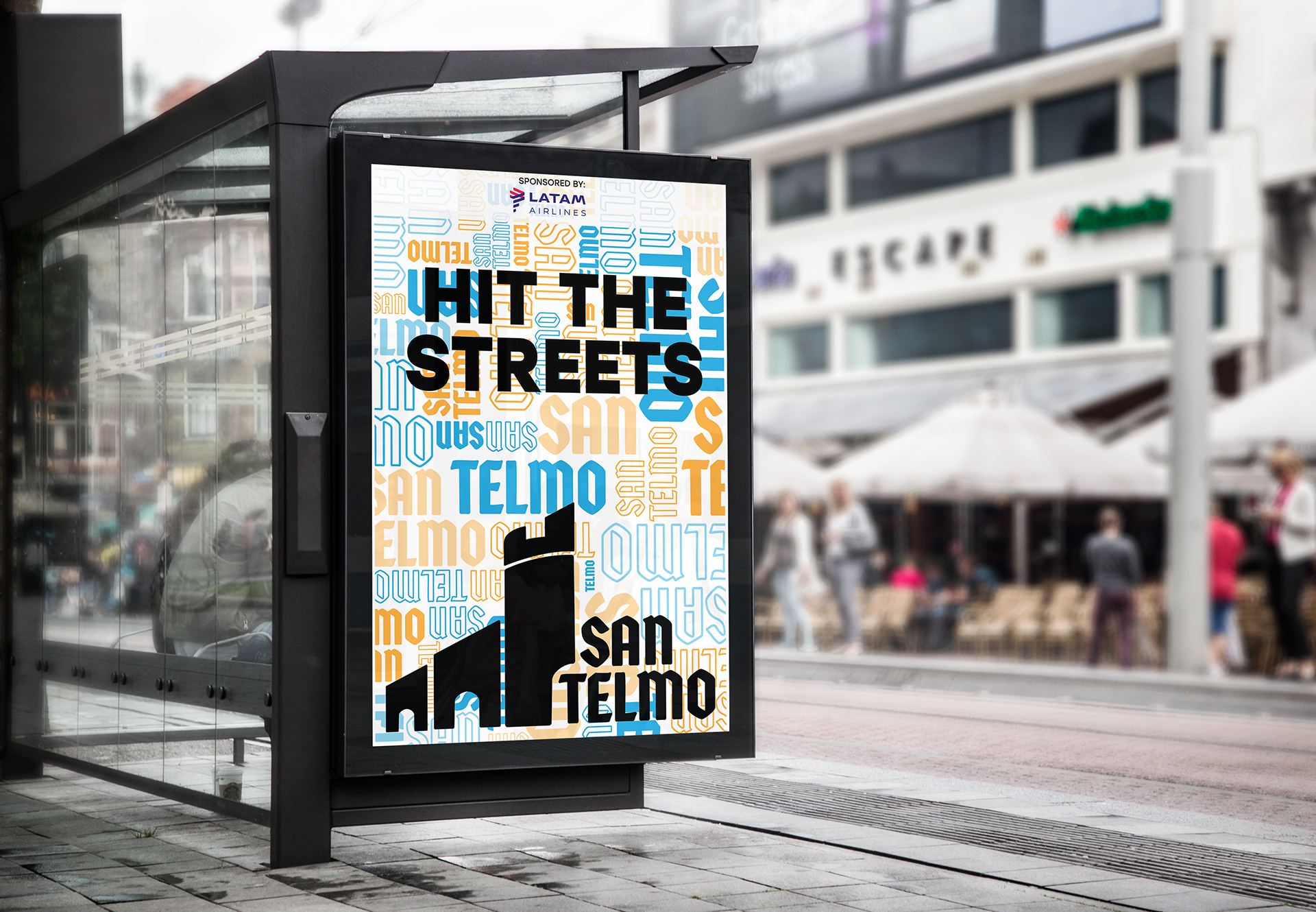 The project focused on creating an advertising campaign for a given location that was drawn out of a hat. It was required to create a logo, pattern, IAB ads, outdoor ads, and light pole banners. We were expected to find our own typography and color scheme that helps represent the location and compliment the design elements.
I spent a lot of time reading over the brief given to us about San Telmo and the objectives of the project, doing research on San Telmo, and sketching out many designs. 
The main goal was to bring awareness to people in the United States about other areas around the world.
Sketches / Thought Process
After multiple, timed sketches to get the brain flowing with ideas, this sketch was the one that stood out the most to people. San Telmo is known for its very castle-like buildings, which was the inspiration for the logo idea shown to the left. Once it was time to digitalize the logo, I decided to break away from the popular depiction of a castle and add in my own touches to make it fit more to the project. 
I decided to focus on one half of a castle for the final logo and tried to play off of the negative space from what would be the door to fit the name "San Telmo" in the logo as well. By fitting the text within the illustration, it helped to bring a connection to the two and make the design feel more unified. 
The final logo is kept black and white to help stand out from the vibrant neighborhood of San Telmo. It was a decision I tampered with for a while but felt that it was most appropriate to be black and white and helps give the logo more dominance. 
The placement of the text "San Telmo" was also used in a way to help draw the illusion to the other half of the castle. The placement of both the graphic and the text help to create easy-flowing eye movement.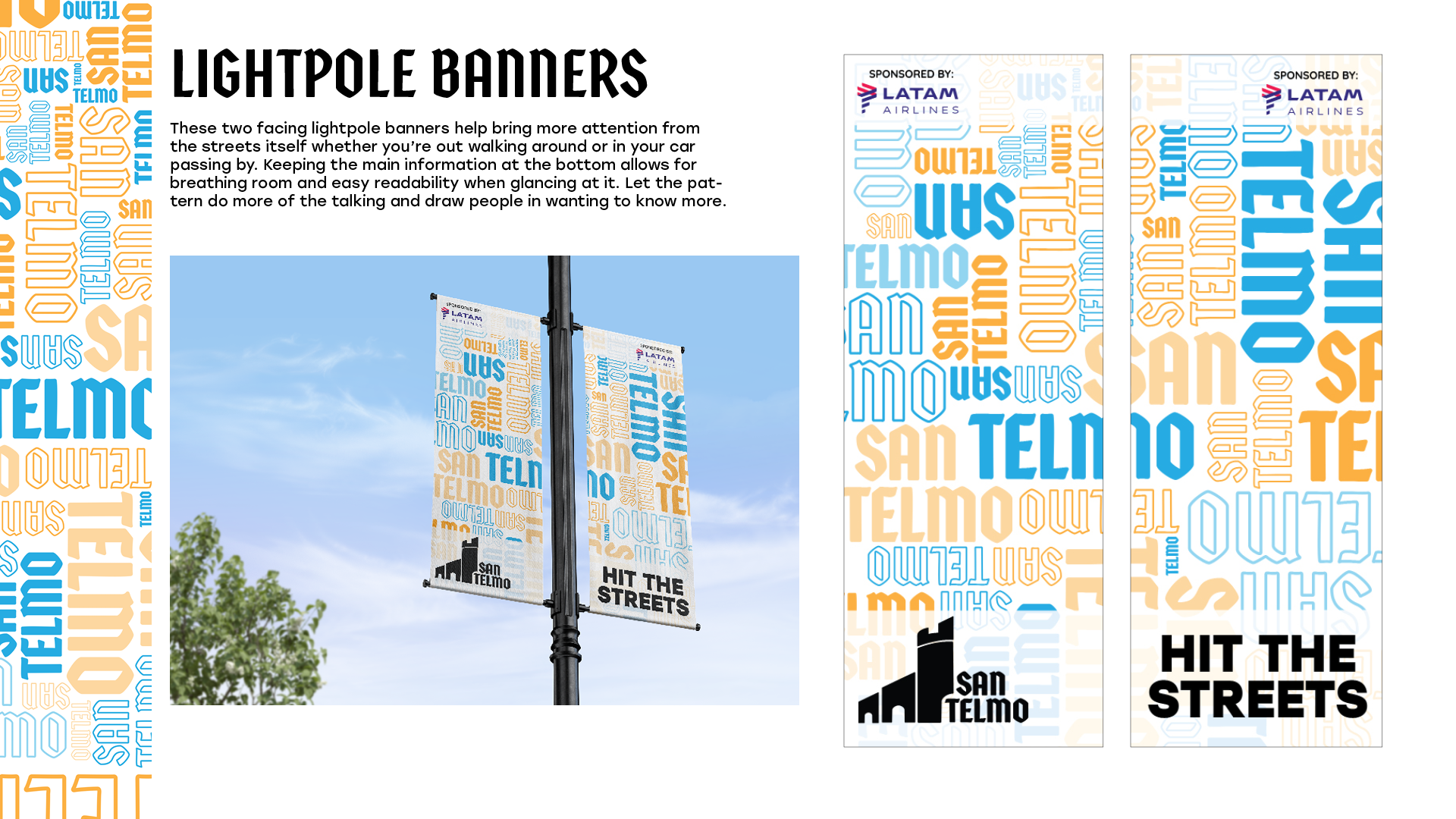 The video on the left shows one of the IAB Ads in use on a web browser. The video is a screen recording to show the different elements/effects that were created. The video/animations were created in Animate and exported as an HTML 5 file to support web browsers. 
The animations include the patterned background fading in and out and a fun button effect that occurs when the mouse hovers over it. The button is a working button as well, and when clicked on, it will bring up the main page dedicated to San Telmo for users to explore and learn more about the area. 
​​​​​​​